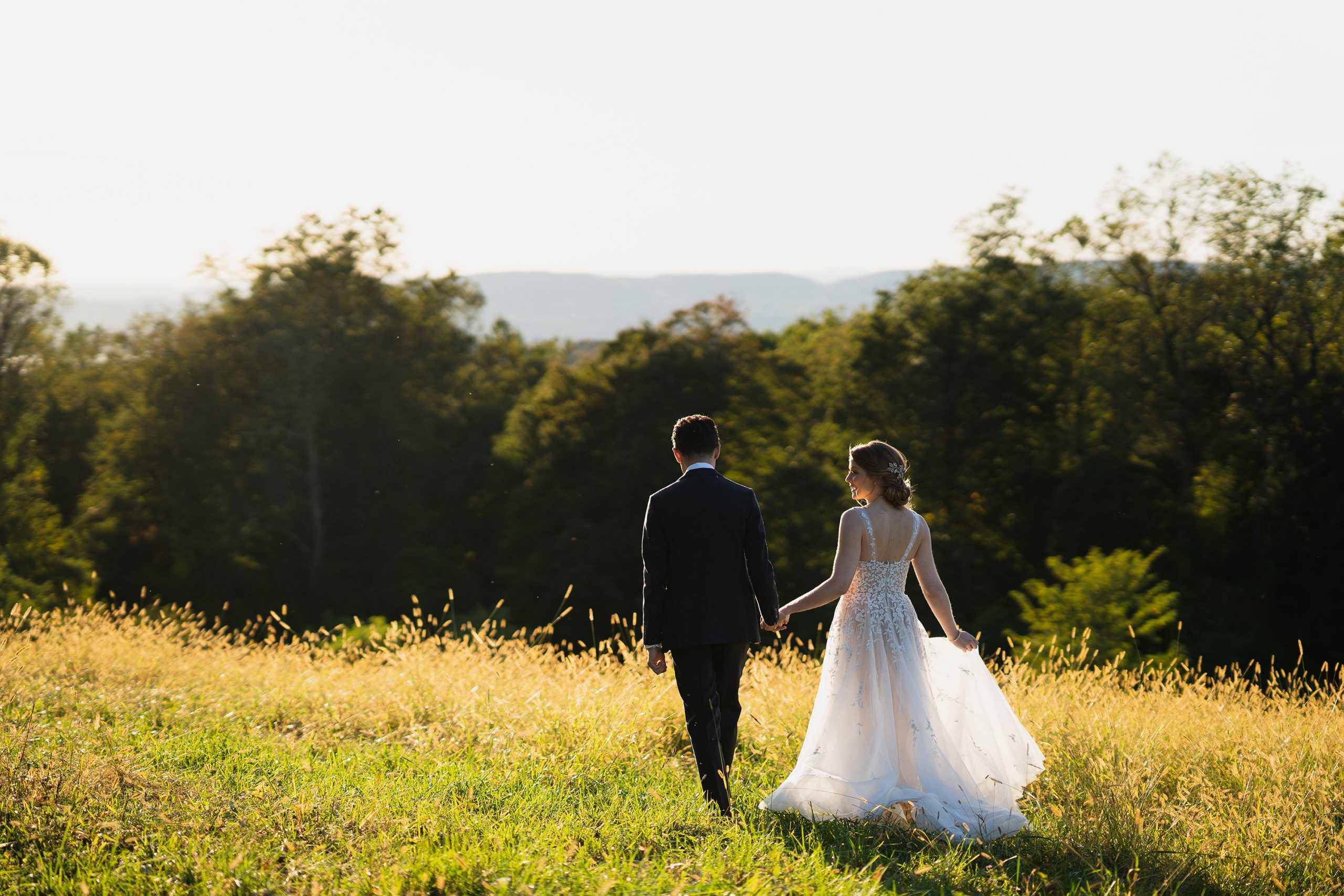 Kelsi & Kristian
I loved working with Kelsi and Kristian, and one big reason was for their intentionality around locations for their photography. For their engagement photos, they chose Vassar College, where they first met. We walked around the gorgeous campus as they shared significant locations in their relationship, like academic buildings where they had class together, the beautiful library where they'd spent so much time, and little spots along their walk to each other's old apartments, while they were still dating.
I was no less excited about photographing their wedding at Blue Hill at Stone Barns, an award-winning restaurant built on a working four-seasons farm just north of New York City. It's a unique place. Its chefs collaborate with Blue Hill farmers to advance the dialogue around food systems and the result is an incredibly delicious and interesting menu that is cultivated with the intention to support the farmers who are growing the food (yes, please!)
I photographed their wedding with my good friend, Bonnie, and that was a special part of the connection as well, as both Kelsi and her mom have and deeply value their own "sisters by choice."
Photographed at Blue Hill at Stone Barns in Tarrytown, New York.