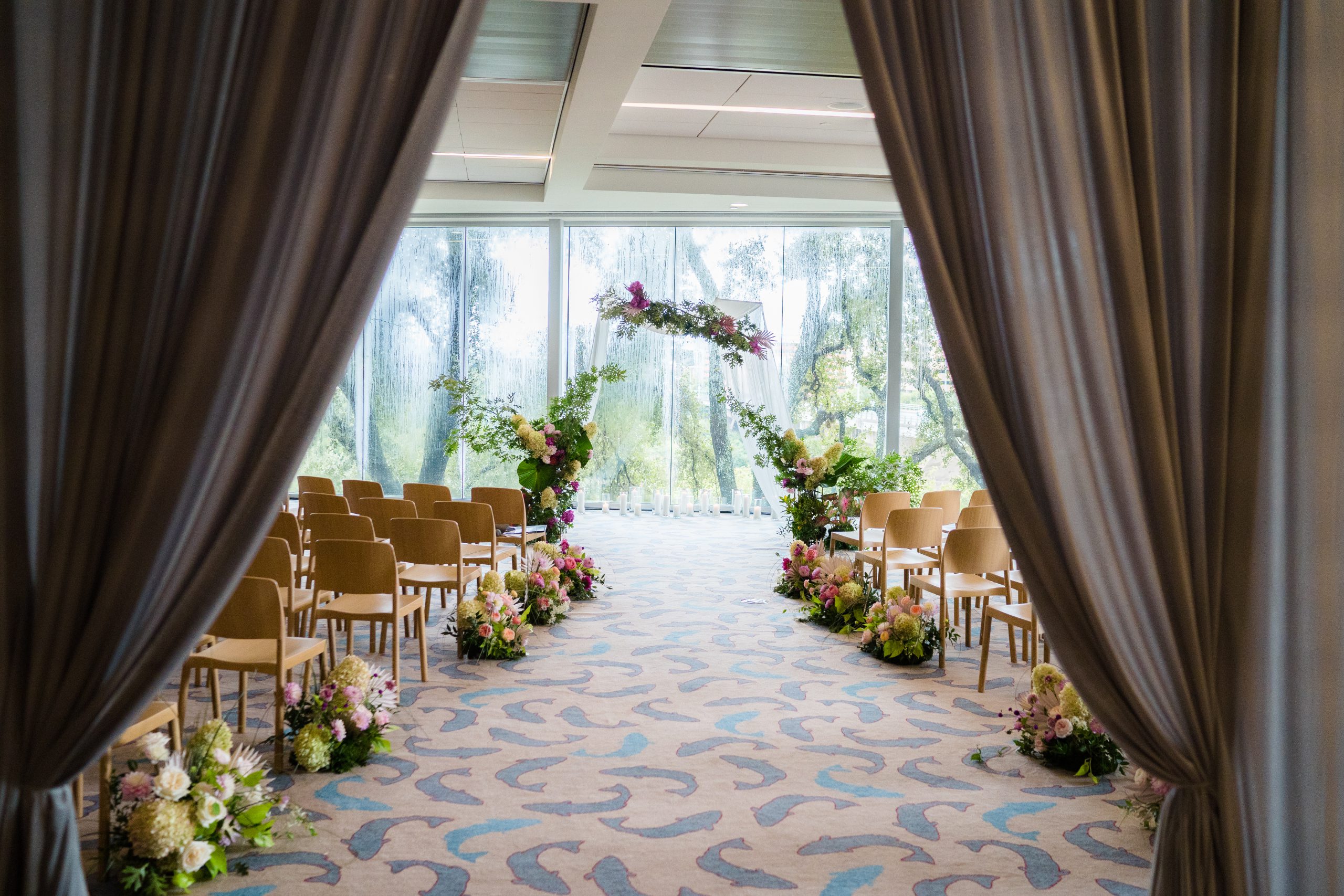 The LINE Hotel Austin in Austin, Texas
The LINE Hotel was originally The Crest Inn, built on Town Lake in 1965. Later it operated as a Radisson for many years. In 2018, it re-opened as the LINE, after a redesign by the Michael Hsu Office of Architecture and Sean Knipp. It has a distinctly mid-century modern vibe, harkening back to its roots. I had the pleasure of photographing the very first wedding at The LINE Austin in September, 2018. The wedding took place in the Topaz Ballroom, which has gorgeous, massive windows and overlooking a thick grove of oak trees on Town Lake. The ballroom floor is covered in a carpet of carp — a quirky and cool choice I enjoyed working with, especially in combination with the ceremony and floral design by Bird Dog Wedding and Rosehip Flora (pictured above).
Weddings at The LINE Hotel Austin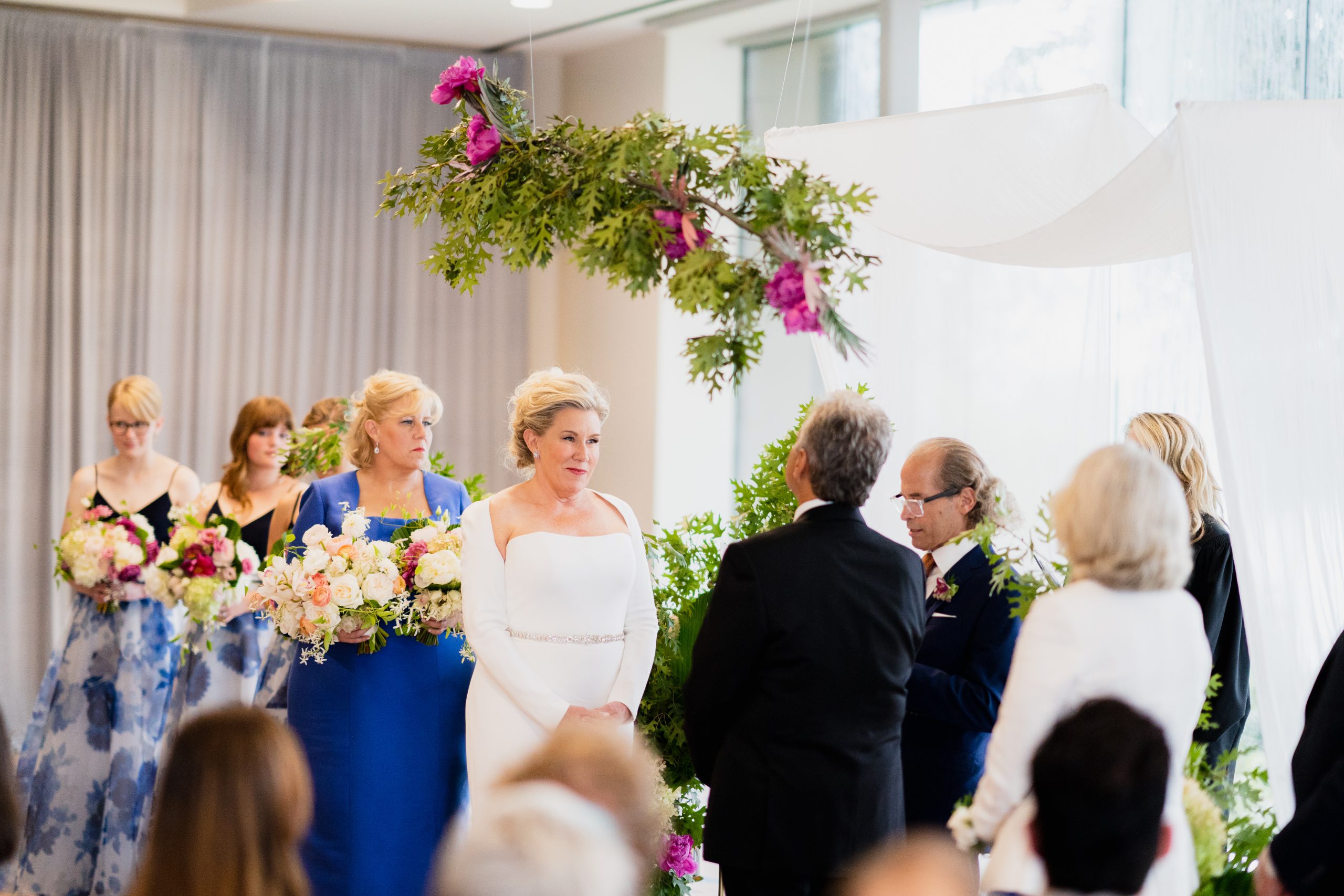 a colorful ballroom wedding downtown.