Making Heidi Sloan's Campaign Portraits
Last July, I was thrilled to learn that Heidi Sloan was running for Congress (Texas' 25th House District).
I first met Heidi in college — we attended Baylor University at the same time and lived in adjacent dormitories. We weren't close, but always friendly: the kind of friends who stood together at a concert if we happened to see each other. After college, we didn't really stay in touch.
Then about 4 years ago, when I was still new to Austin, I went to a benefit for a local non-profit. At the donation table, there were some dazzlingly bright single-stem zinnias for sale. I asked about the flowers. The volunteer at the table said they were grown at Community First Village — a place that provided a dignified living for the formerly homeless. I felt impressed that such a place existed and that there was still so much I didn't know about Austin. A few minutes later, I caught a glimpse of a distantly familiar face from a different era — was that Heidi Sloan from college?
"Heidi?" She recognized me right away. I asked what she had been up to, and she told me she had been farming at Community First Village, the very same organization that grew those lovely zinnias! "You could volunteer there," she said. I had been looking for a way to feel more connected and at home in Austin, so a week or two later I signed up for a volunteer shift and visited CFV for the first time.
Throughout the next couple of years, I volunteered there on a more regular basis. Heidi's work touched me. I saw her consistently show up for everyone: volunteers (many of them strangers) and Community First Village residents alike. If a resident was joking around during a work shift, she joined them with mutual enthusiasm, but she was also ready to direct them back to work if they lost too much focus. Observing these interactions over time, I could see that her co-workers not only cared about her, but respected her. I also witnessed Heidi speak confidently to large groups of visiting volunteer children, engaging them with a similar authority, respect and intelligence. She commanded their attention but didn't speak down to them, and they listened to her intently.
When I learned that she was running for Congress, I felt thrilled that a person who worked so truly hard for other people, and so directly toward the betterment of her community, was putting herself on the line like that. I reached out to volunteer my photography services to her campaign, and she wrote back right away.
Our First Shoot
For our first shoot, I brought a Profoto B10 light and 3×4 softbox to one of her vegetable gardens. I wanted to incorporate the windmill behind her to symbolize her work, but in a subtle way. I really like this picture, but if I could go back in time, I would narrow my aperture to give the windmill a little more focus.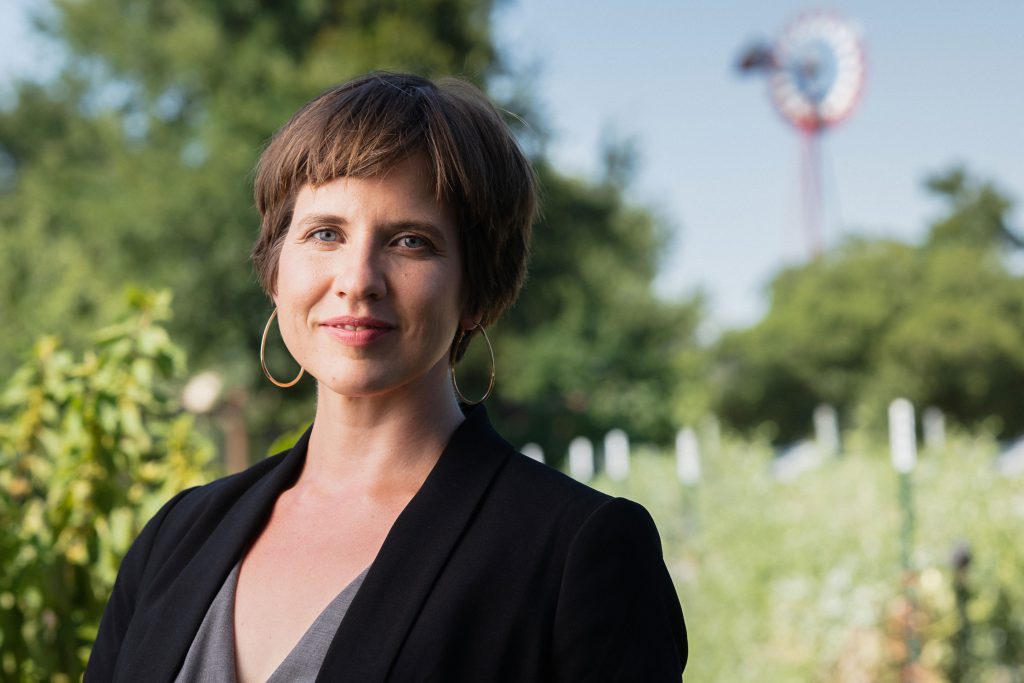 I spotted a wall-hanging Texas sculpture on a nearby building, which was the perfect background for another portrait. Heidi was born and raised in Texas, and cares deeply about her home state. I think this photo is even more successful than the previous one as a Texas congressional campaign portrait. Heidi reminds me of Rosie the Riveter here, spotting a bit of her muscular, tattooed arm, and also in part for the sturdy blue-grey material she's wearing.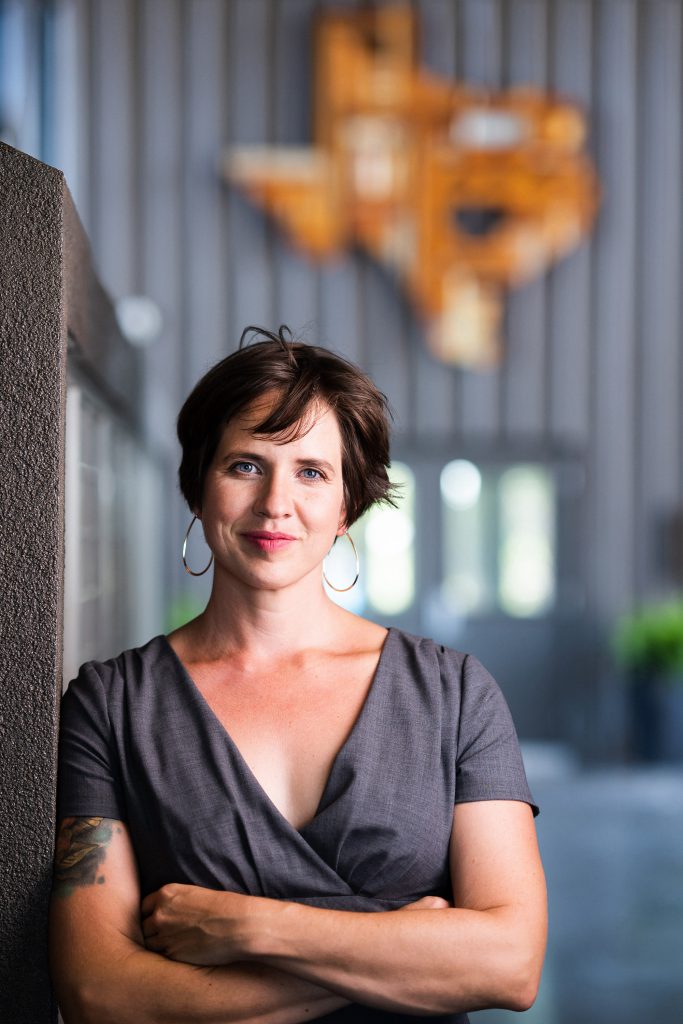 Coyote Creek Farm Shoot
About halfway through her campaign, Heidi contacted me for one more shoot. This time, she wanted to do something that more closely reflected the visuals of her everyday work. Coyote Creek Farm, a place where Heidi has been buying animal feed for years, kindly agreed to be the setting for her photos. These are my favorite 3 images from the shoot.
In this portrait, I wish you could see Heidi's hands. I love hands; they communicate so much, and I think their absence here leaves out a factor of intimacy. But I love her expression here.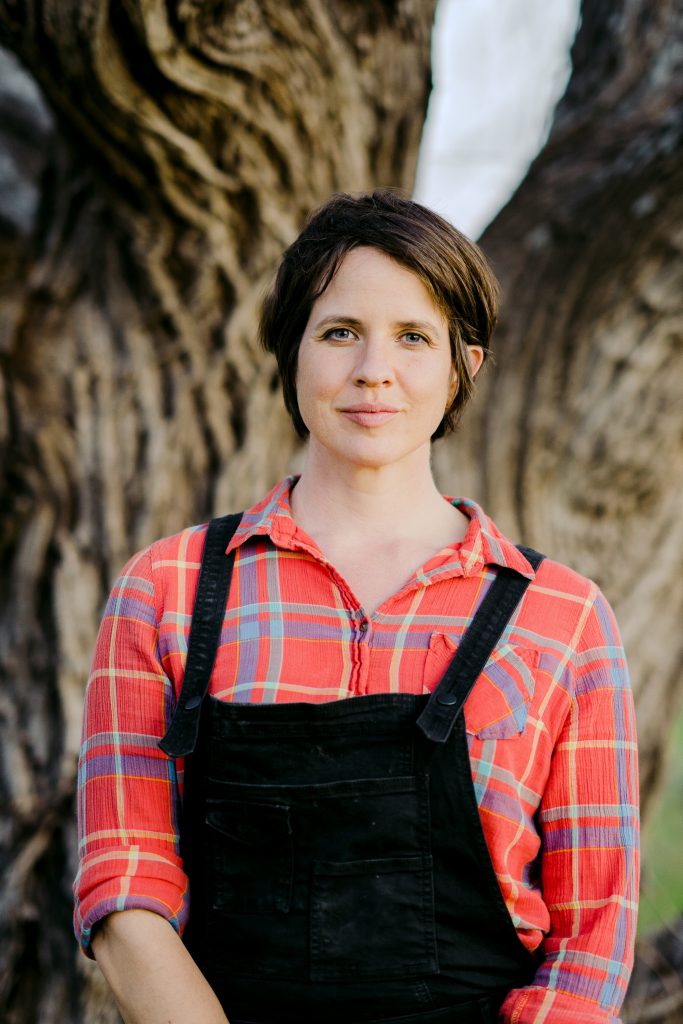 In this pond portrait, I love how her red shirt pops against the blue water and green grass. She looks connected to her environment, and powerful for that reason.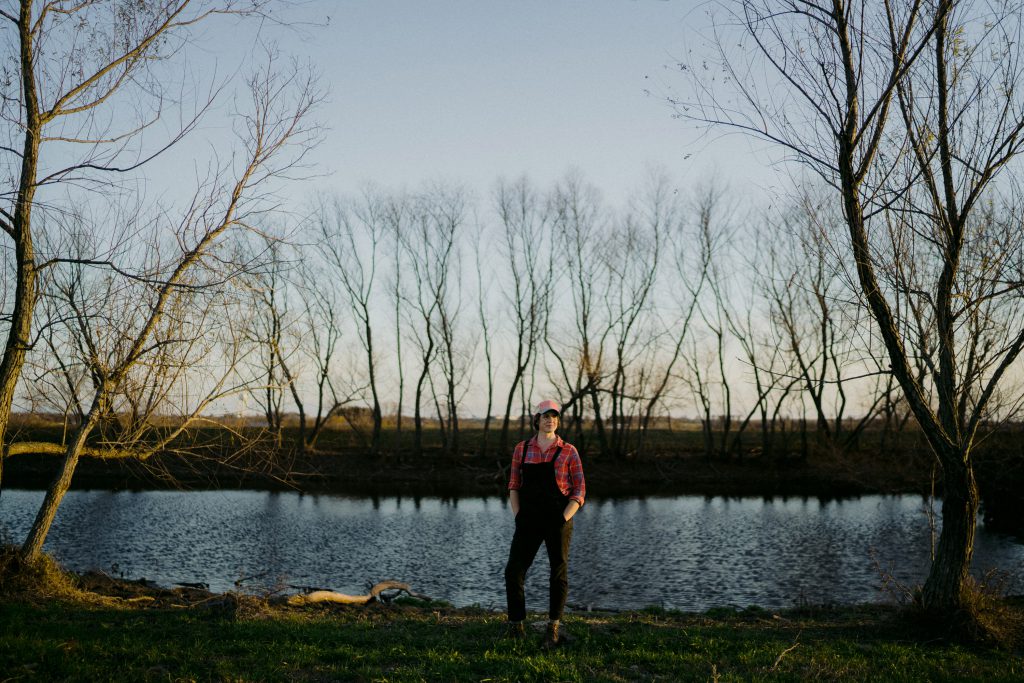 In this tractor photo, Heidi almost appears to be part of the machine, her bold colors blending with the paint, and with a facial expression that's as tough as the steely tractor itself. I was glad to capture the circling bird overhead, who visited at just the right time.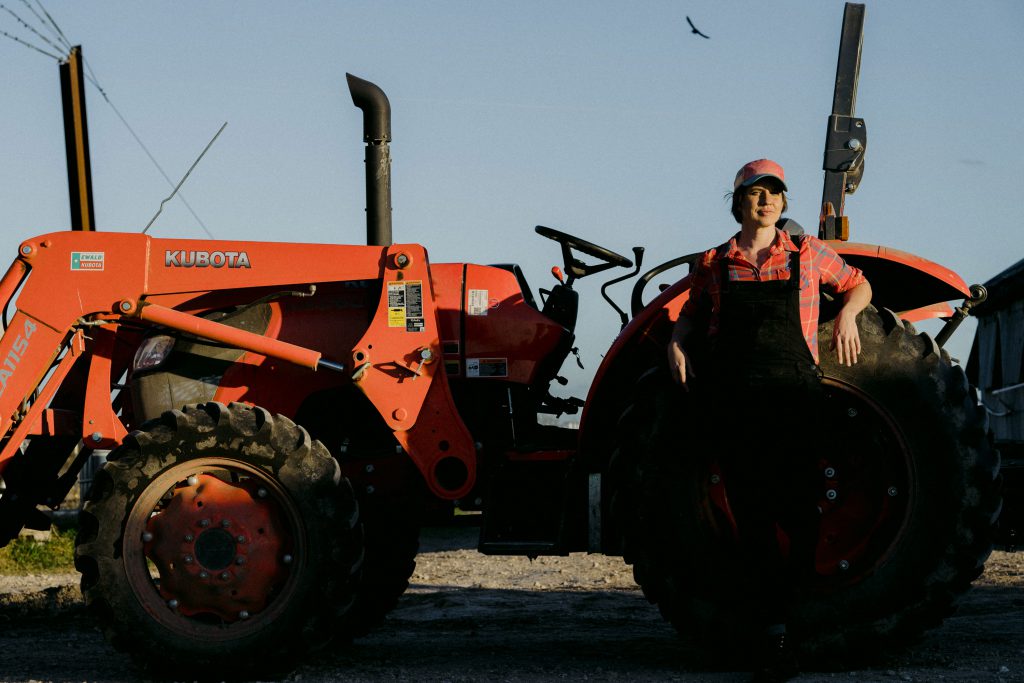 Teen Vogue Feature
Toward the end of her campaign, Heidi and the Austin DSA hosted a skate party to fundraise for Lilith Fund and Fund Texas Choice. The event struck me as a good opportunity to document more of the campaign's work, and to support them further with my photography.
I grabbed Heidi for a moment after her speech about reproductive rights for a quick photo to document the event. Writer Emma Roller later picked up this photo and used it with her feature on Heidi in Teen Vogue.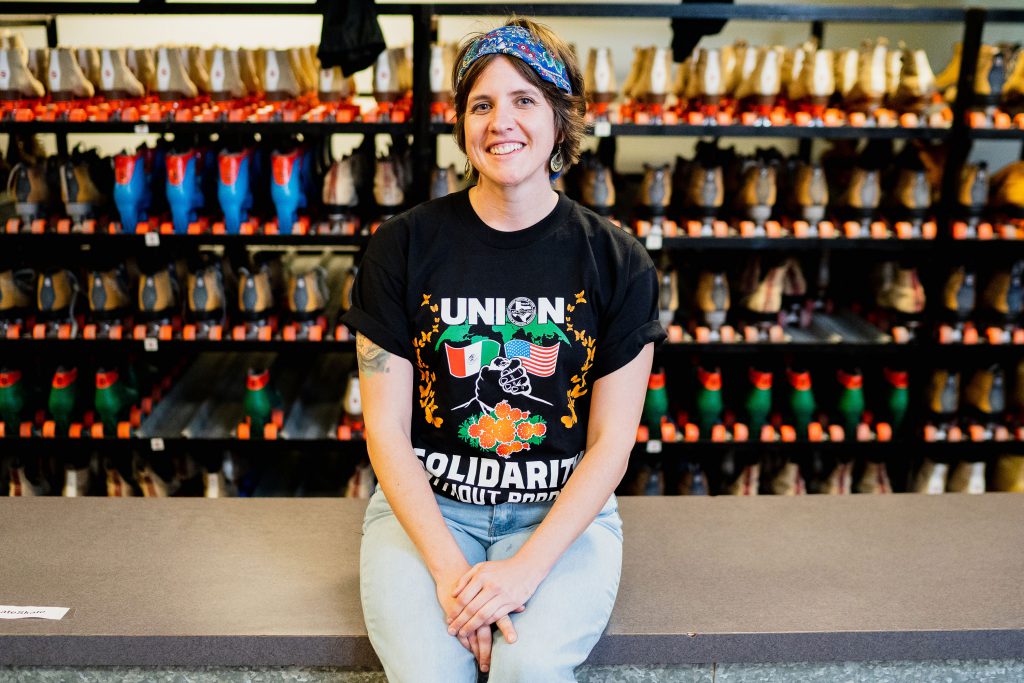 The End of the Campaign
In early March, just a few weeks before the coronavirus shutdown, Texans voted in the Democratic primary election. Sahara Lounge was hosting a voting results watch party for the campaign, and I pulled into the parking lot at the same time as Heidi. It was a packed house. The results weren't what we'd hoped for, but Heidi gave a beautiful concession speech that night about how she would continue to organize in Texas for the working class. She touched thousands of people with her campaign, created an even stronger sense of community, and certainly reminded one woman that what I do matters.