My approach with family photography is letting you and your kids lead the way with what's fun and natural for you, with the goal of letting your family's personality shine through a typical afternoon in your life together.
I always ask myself, "would I want this photograph? Is this a photo that would be meaningful to me and my family?" Meaningful family photos for me are moments captured of us interacting naturally, playing games together, laughing together — not staged and coached into a scenario that we don't recognize.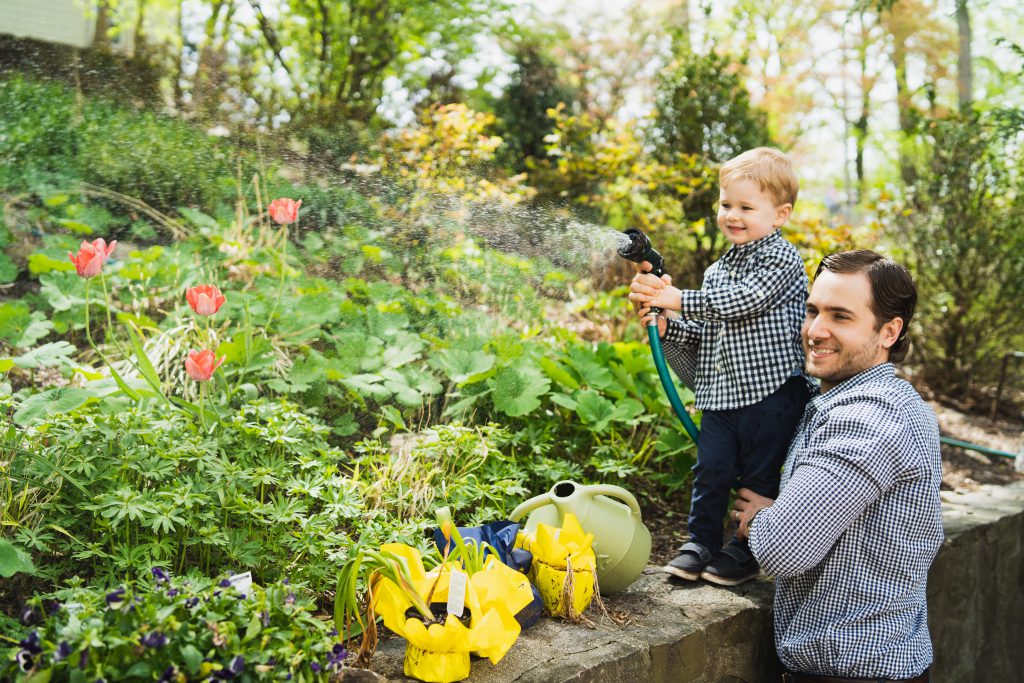 Granted, there's an intersection to aim for, a great photo of everyone in the same frame looking their best while still being natural. The way that I aim for that is to first let the kids show me what they want to do, and what they're excited about. They're so honest, and this approach allows their natural enthusiasm to shine through, and also develops a trust between us. When we've developed a bond, and I've shown them that I'm willing to participate in what they want to do, they are more willing to participate with my suggestions, and more likely to oblige my photo requests.
My end-goal is to capture real, beautiful moments between you and your loved ones, with a few modern takes on a classic portrait thrown into the mix, when the moment presents. That means a camera-aware portrait of all of you might be on the kitchen stairs. It might be on the front stoop of your house. It might be in the attic, where you've all been playing. It may not be perfect in the classic sense of a studio portrait, but it will be meaningful and true-to-life, as well as flattering and well-lit.
Selected Portfolio