My approach with family photography is letting you and your kids lead the way with what's fun and natural for you, with the goal of letting your family's personality shine through a typical afternoon in your life together.
I always ask myself, "would I want this photograph? Is this a photo that would be meaningful to me and my family?" Meaningful family photos for me are moments captured of us interacting naturally, playing games together, laughing together — not staged and coached into a scenario that we don't recognize.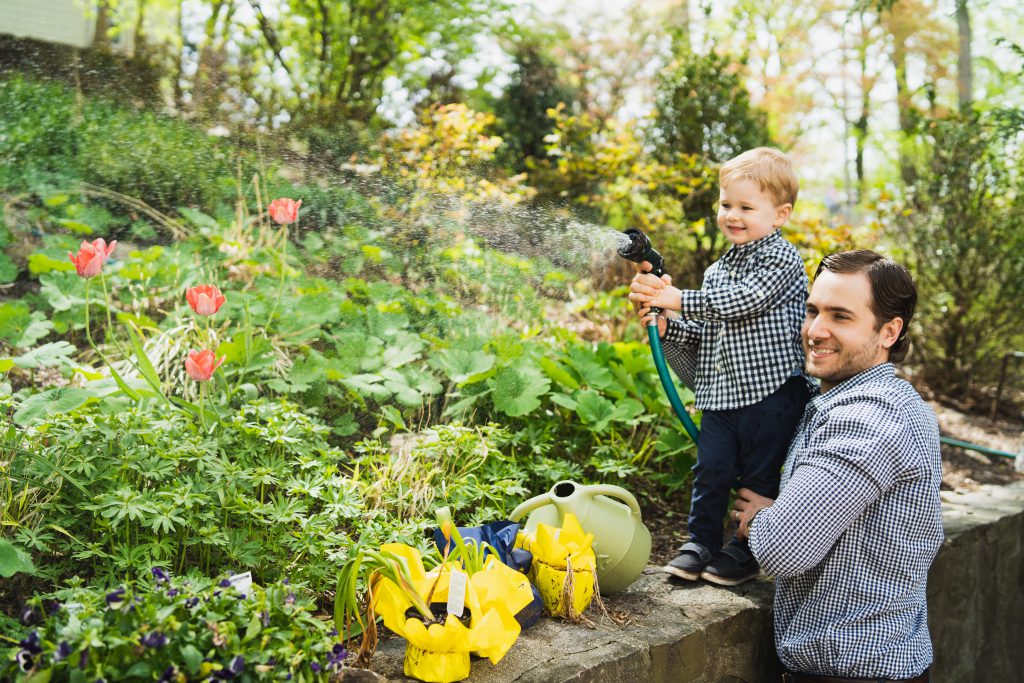 Granted, there's an intersection to aim for, a great photo of everyone in the same frame looking their best while still being natural. The way that I aim for that is to first let the kids show me what they want to do, and what they're excited about. They're so honest, and this approach allows their natural enthusiasm to shine through, and also develops a trust between us. When we've developed a bond, and I've shown them that I'm willing to participate in what they want to do, they are more willing to participate with my suggestions, and more likely to oblige my photo requests.
My end-goal is to capture real, beautiful moments between you and your loved ones, with a few modern takes on a classic portrait thrown into the mix, when the moment presents. That means a camera-aware portrait of all of you might be on the kitchen stairs. It might be on the front stoop of your house. It might be in the attic, where you've all been playing. It may not be perfect in the classic sense of a studio portrait, but it will be meaningful and true-to-life, as well as flattering and well-lit.
Standard Session
A Standard Session is an hour and a half long. We'll discuss the best time of day for your kids and when you get the best light in your house. On the day of the shoot, I'll show up at your home about 10 minutes early to say hello and set up. I usually ask the kids to take me on a tour of the house, which helps me scope all the best photo spots and get to know each other a bit more. At the end of the shoot, I'll remind you that you can expect your photos within 2 weeks. You'll receive about 50 high-resolution photos delivered in an online gallery, edited by me. The cost for a standard session is $450. Get in touch with me here to discuss booking a Standard Session.
A Day in the Life Session
While a Standard Session will capture the higher energy playtime moments in your family's life, the unexpected, small, and in-between moments of a day often lead to the most interesting photos to tell a story about a relationship and a family. If you're looking for a more in-depth session, I recommend booking a Day in the Life Session.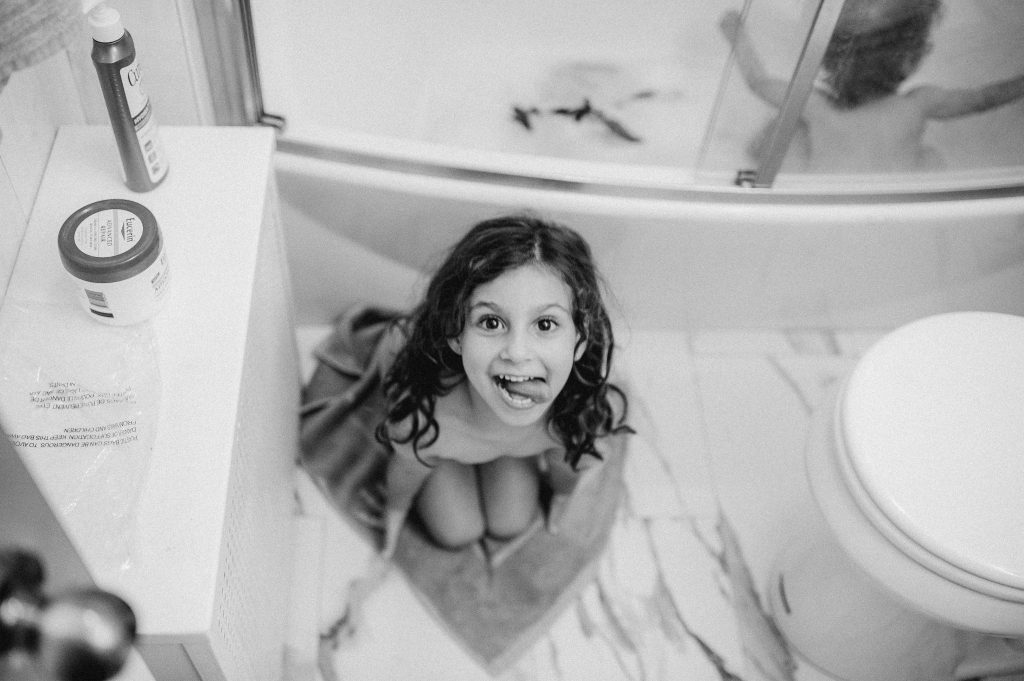 A Day in the Life Session includes a Standard Session. But during the planning of the day, we'll also decide on a good outing for your family to take after the initial session. I'll come along for this outing but my role will shift to documenting rather than directing and prompting the day. Afterward, I'll come back to your house with you to further document as your day winds down. I find that by this point, the kids are used to having me around and it's easier to capture the candid and intimate moments of everyday life. At the end of the evening, I'll say goodbye and you can expect your photos within 2 weeks. The number of photos you'll receive will depend on the length of the shoot, but we'll figure that out during the planning process. If this sounds like the kind of shoot you're looking for, please get in touch with me to discuss details on pricing.
Selected Portfolio