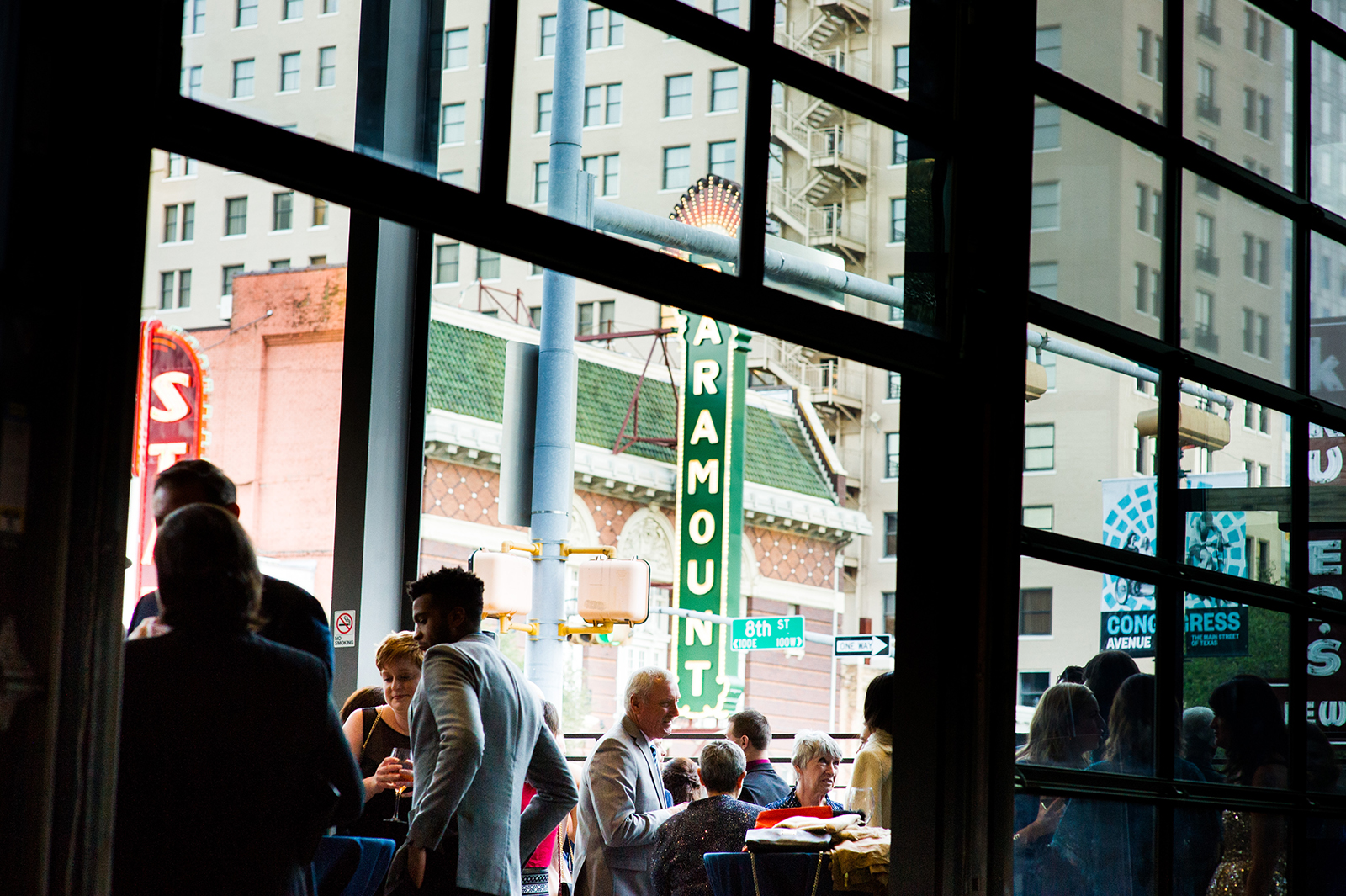 800 Congress in Austin, Texas
It's pretty cool to celebrate right on South Congress, just a few blocks from the State Capitol. The interior of 800 Congress is pretty raw, with a loft or gallery-space vibe. One of the best features of the space is the wall of windows facing South Congress, which provides beautiful sunset light. I recommend timing your ceremony to coincide with the last hours of light to make the most of this feature. For cocktail hour, guests can spill out onto the terrace with views of the Capitol, and city passersby on South Congress. The historic Paramount Theatre is right across the street, which has a beautiful facade for aesthetics in general, but also for photos. Another secret photo spot I love when working at this venue is to utilize the light bouncing off of the Contemporary Jones Center — it's stunning. Be sure to check out a selection of photos from Danielle & Sam's wedding to see how I worked within the space and the neighborhood.
Weddings at 800 Congress
Downtown Austin fall wedding at loft space 800 Congress.