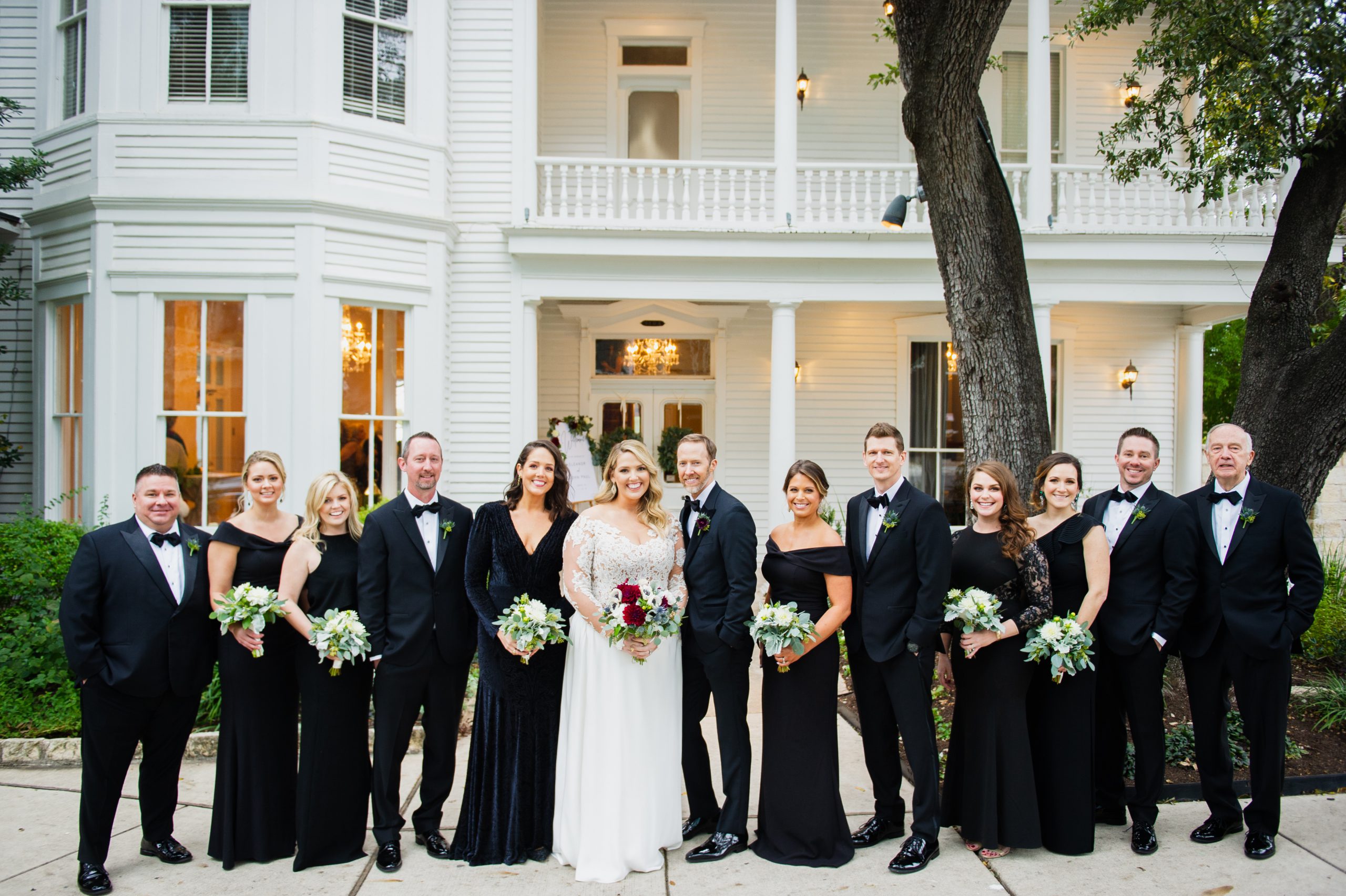 Allan House in Austin, Texas
Situated in the heart of downtown Austin, The Allan House provides Victorian elegance and an intimate outdoor courtyard, topped with a canopy of massive old oak trees. I love the wraparound verandas that extend around the mansion on both floors. I also recommend the central location, which is especially great for out-of-town guests staying in the neighborhood, and not wanting to travel a lot further. There are a lot of photo opportunities to take advantage of being downtown, like the murals and street art off of South Congress, the trail at Town Lake and the beautiful grounds and exterior of the Austin Public Library. There is a parking lot with 50 spaces located next door specifically for the Allan House, included with every event in 2020. There are also  three additional parking lots available for rent.
Weddings at Allan House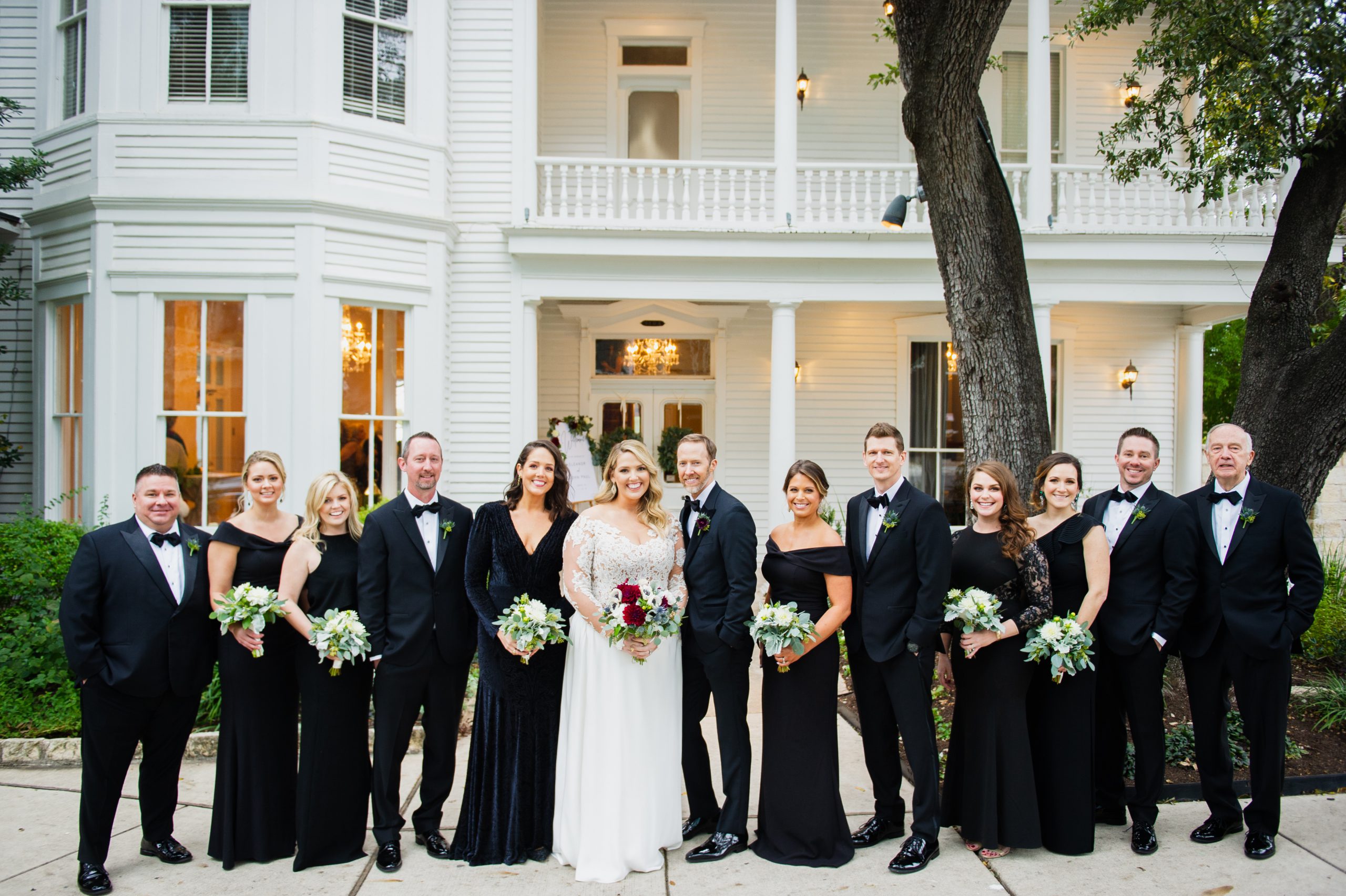 Classic winter colors at historic downtown Austin mansion The Allan House.