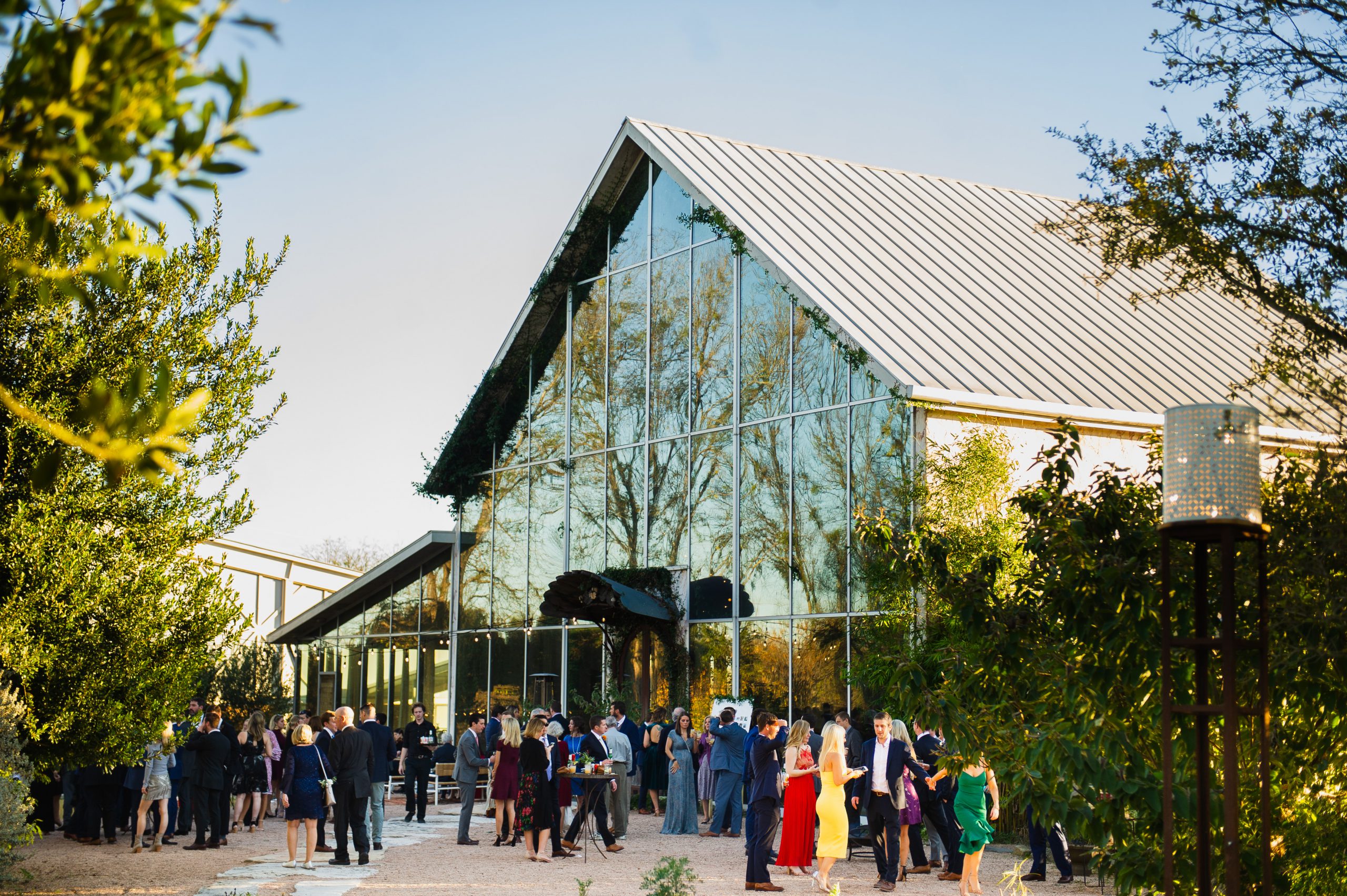 Barr Mansion in Austin, Texas
Barr Mansion has done a really good job cultivating a cool, versatile event space.
The mansion itself was built in the late 1800s, and remained in the Barr family until the 1980s. It has only been owned by one other family, the current owners, who even lived there through the beginnings of the mansion becoming an event space. The mansion has obviously been well-cared for, and the wraparound porch and custom archways make beautiful frames for photos.
Across the field, there is a new glass and aluminum structure called the Ballroom. The mirrored exterior reflects the sky and trees, and it feels a little bit like a pond reflection in the sky.
Barr is actually the first organic event space in the country, and they grow many vegetables on the property.
There are so many photo opportunities here! Build in extra time for that!
Weddings at Barr Mansion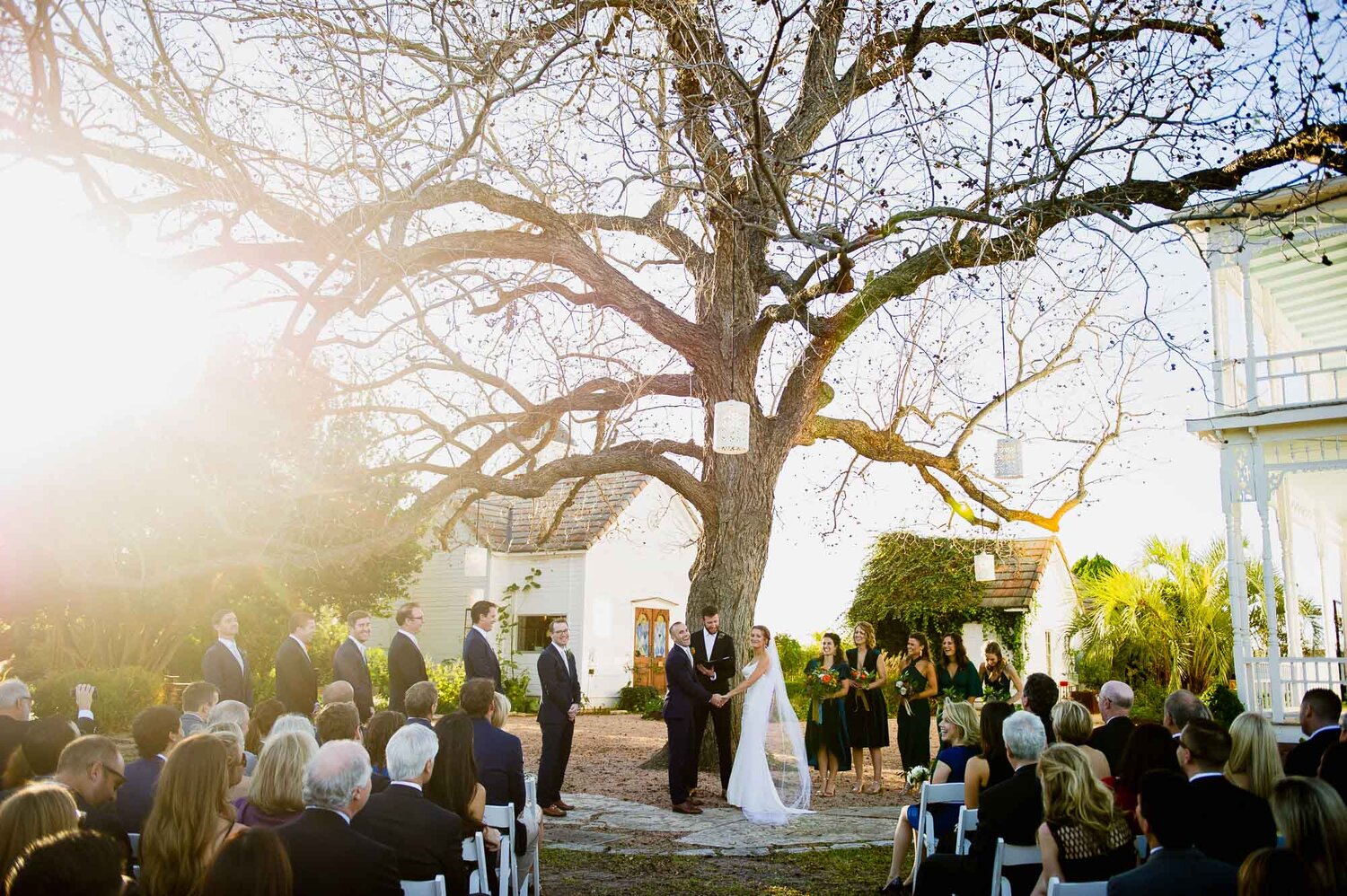 Indoor-outdoor wedding at Austin Victorian mansion and organic event space Barr Mansion.