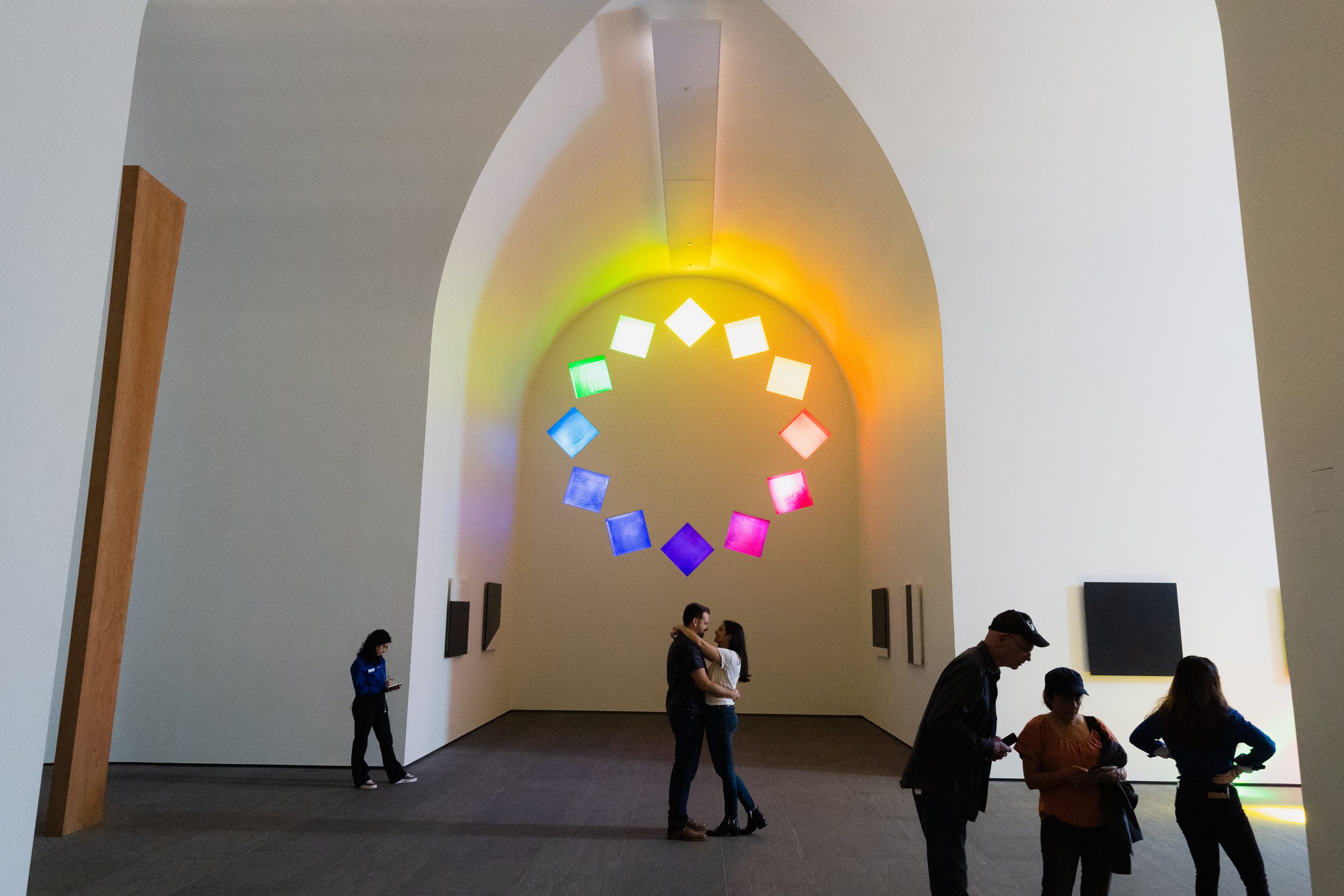 Blanton Museum of Art
I would love to photograph a wedding at The Blanton! I'm offering special rates for couples getting married here. If you're planning your wedding at The Blanton, please get in touch.
The lobby is called the Rapoport Atrium, which is a beautiful blue mosaic tile installation called Stacked Waters by artist Teresita Fernández. The feeling of standing inside it reminds me of snorkeling in the tropics on a beautiful, sunny day. It seats up to 150 at tables, or 300 standing room.