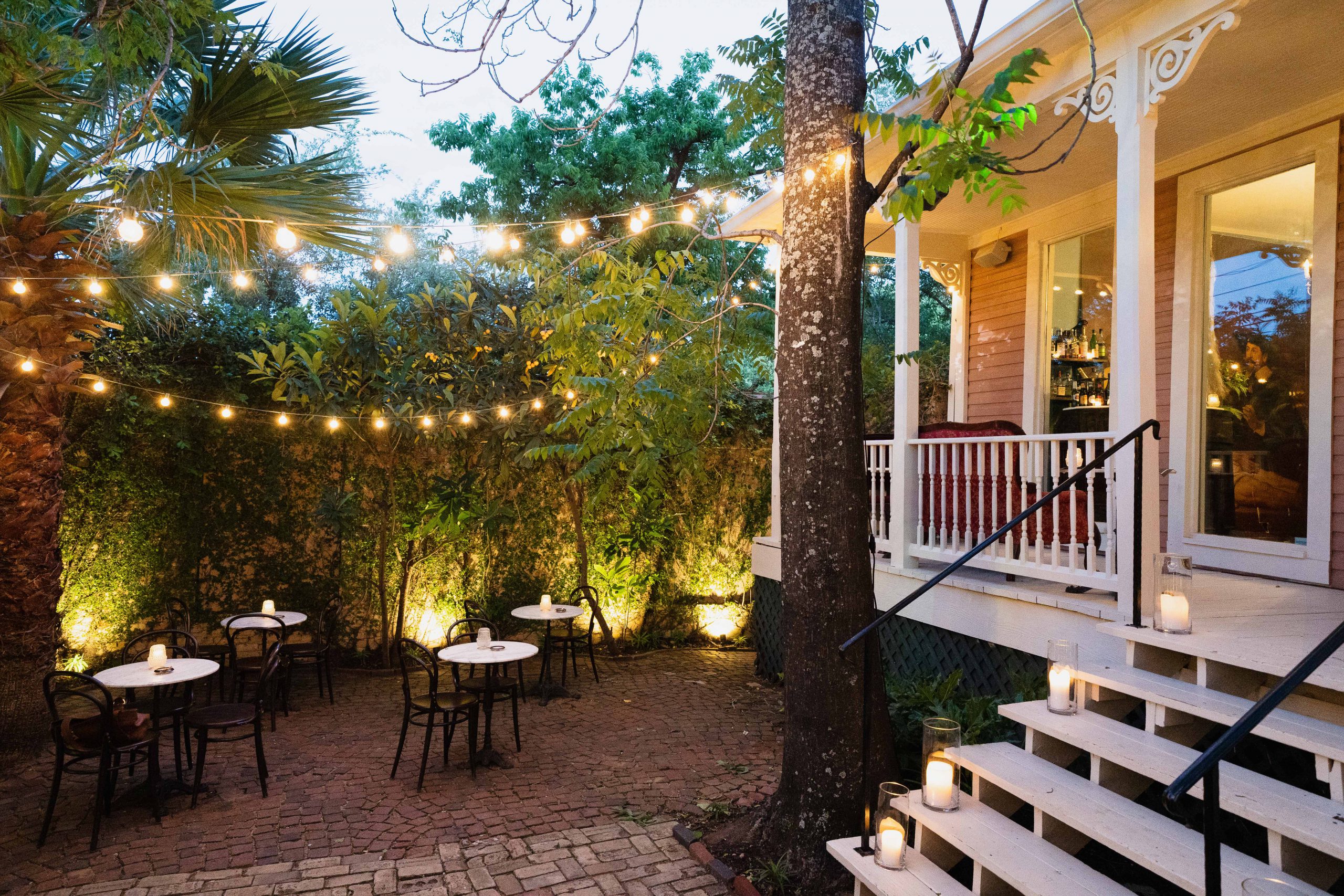 Justine's Secret House in Austin, Texas
Truly hidden off of busy 7th Street (I live nearby and I hadn't seen it) behind some loquat trees, Justine's Secret House is a stylish old home decorated and maintained in the same style as its namesake French bistro, Justine's Brasserie. Once you step inside the gate, there's a cute courtyard set up with a handful of cocktail tables lit by candlelight and some strung-up twinkly lights.
At the wedding I shot here, the couple held their cocktail hour in the front garden, mingled underneath the strings of lights, as well as on the porch. The ceremony was held inside the house's red-painted walls, which give it a darker, mysterious and maybe even seductive vibe. Quirky old paintings, a taxidermy peacock, neon signs and an old upright piano in addition to the intimate quarters make this venue feel a little bit like a speakeasy. The couple had dinner outside underneath a small tent, and Justine's served their delicious French cuisine. Dancing moved back inside later in the evening.