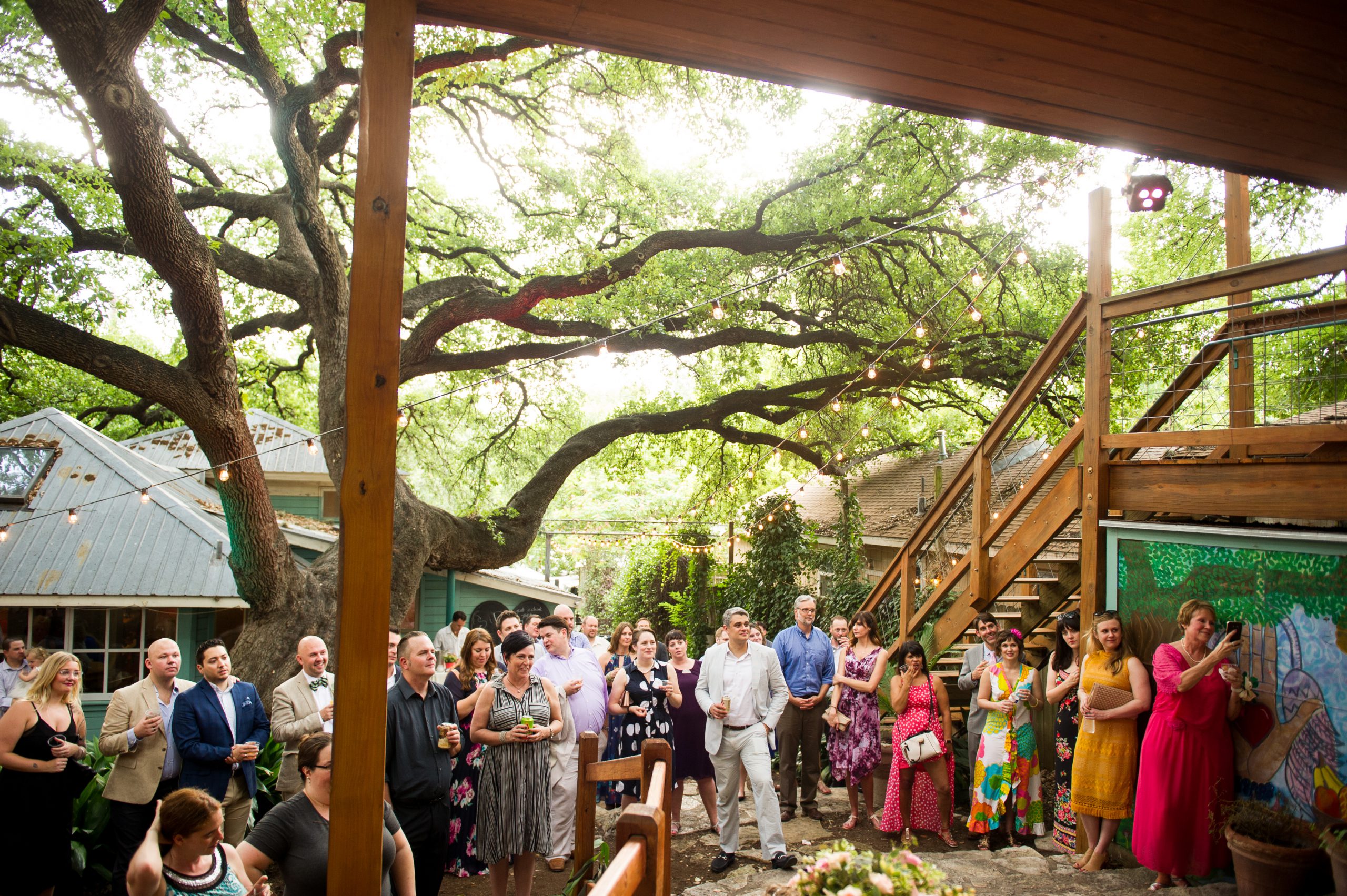 Sanctuary Event Space in Austin, Texas
Tucked away on a quiet street right off of bustling South Lamar near the Alamo Drafthouse, Sanctuary Event Space is a hidden oasis. You could almost miss it driving by on the street, which gives it a secret allure.  Stepping inside the front gate, you're immediately enveloped by a huge old oak tree, which makes for a dramatic yet intimate entrance. At the weddings I have photographed there, sometimes couples will open the side entrance for guests arriving, which leads you from the street directly to the outdoor ceremony site. For cocktail hour and reception, the main entrance will be opened up for more space, and at Sabrina & Dylan's wedding, they had wood-fired pizza ovens and catering tables set up there. Reception dancing took place inside the studio, as well as on the porch steps of the studio and outdoors.
For portraits, we dipped out of the venue for a little while and took a walk around the neighborhood. There are lots of little urban nooks to work with, and also the train tracks behind Uchiko make for another cool mini photo adventure, with a view of the Austin skyline.
All proceeds from your wedding rental benefit the Amala Foundation, which is a leadership non-profit organization.
Weddings at Sanctuary Event Space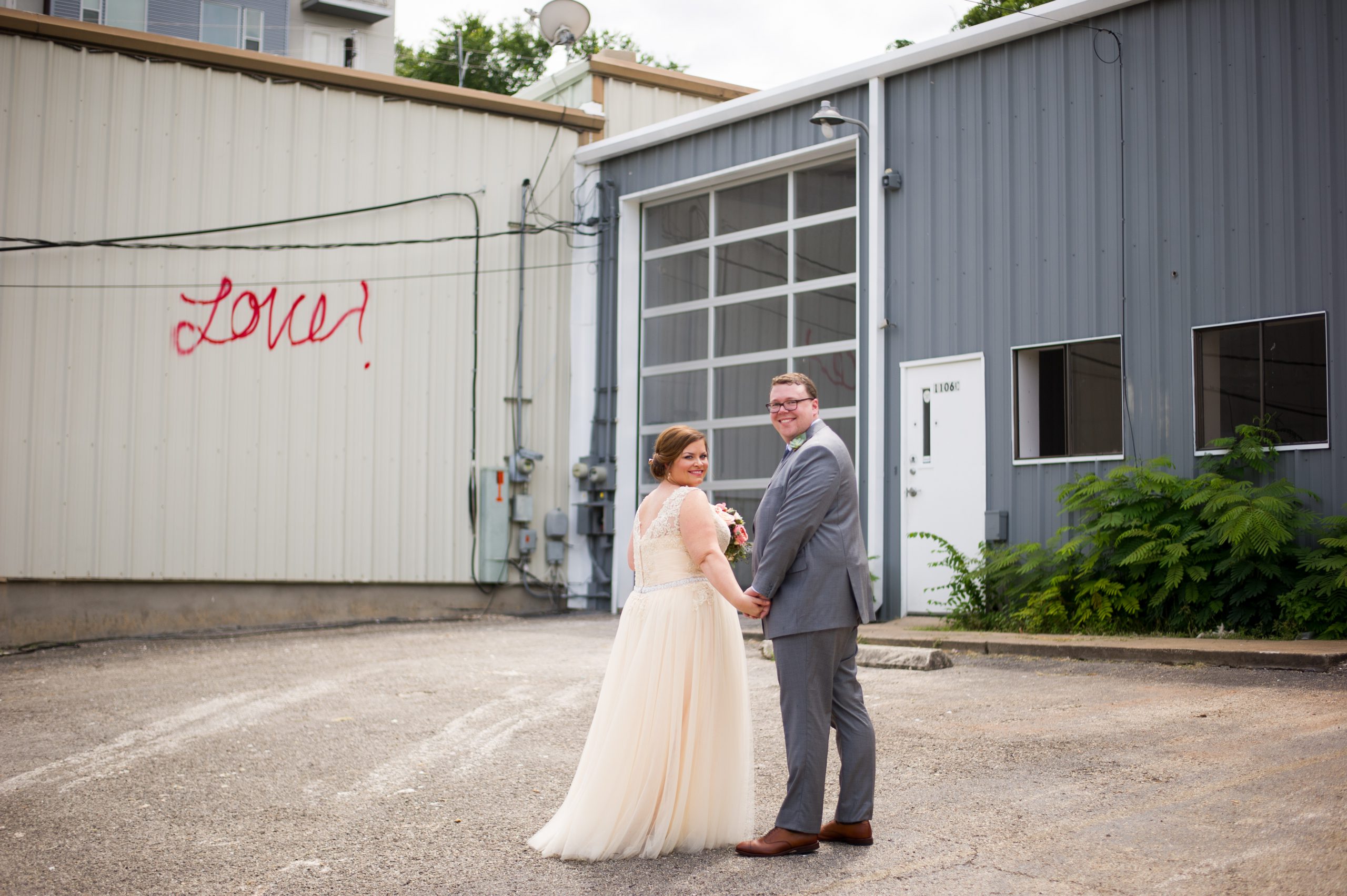 an intimate South Austin wedding.