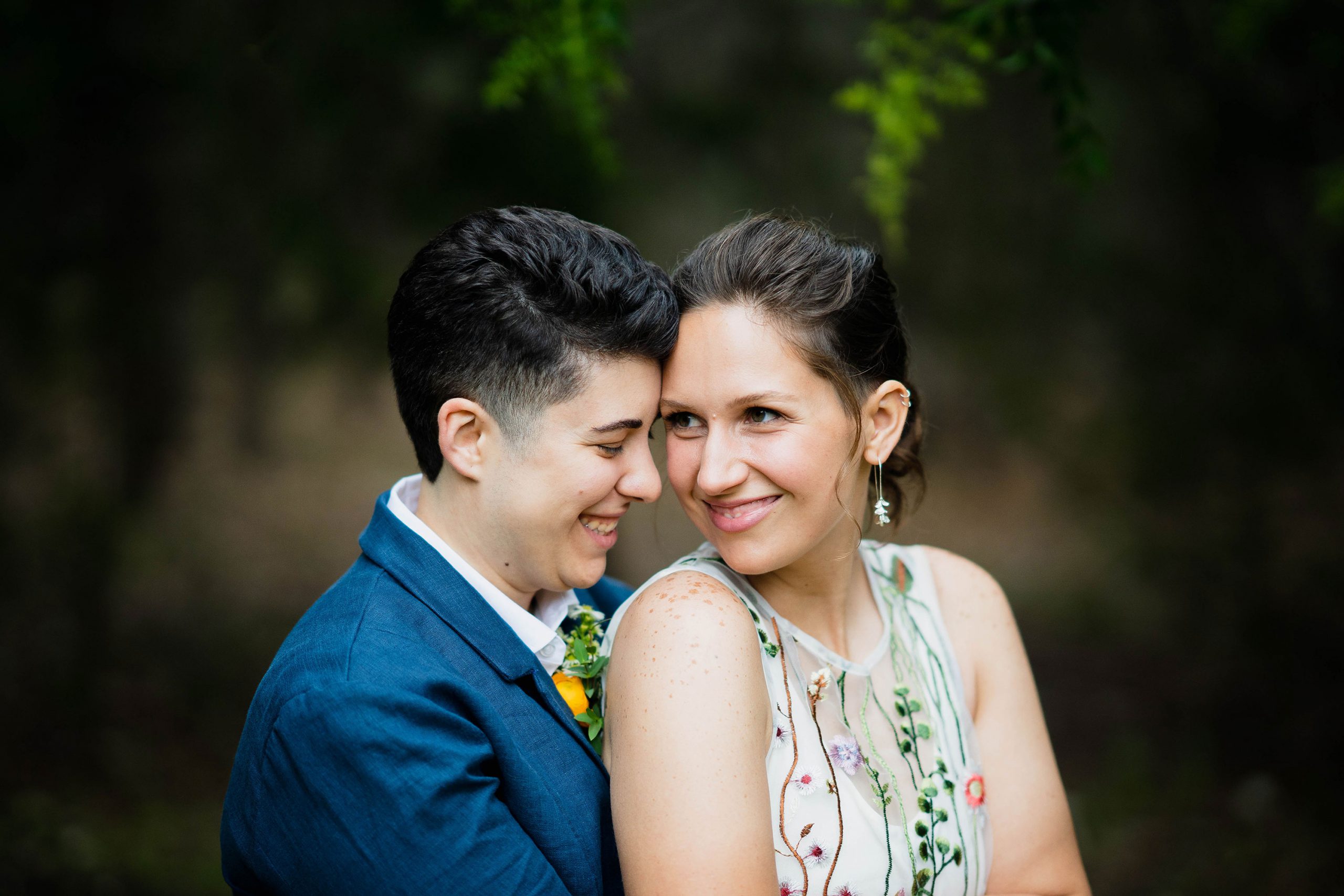 Lucia & Gabby
I originally met Lucia through Urban Roots, a youth development organization I've done some photography for in the past.
It was wonderful to be asked to photograph her wedding to Gabby, and I loved all of their unique plans. They hosted a traveling petting zoo, including baby chicks, an iguana, a bunny and a hedgehog. Lucia also drew pictures of all of her favorite animals and decorated every table top with a drawing.
Lucia had one especially sweet request that stuck out to me: she asked if I would spend the first 30 minutes of the wedding making portraits of her sister Laura, and Laura's partner, Makeda, as a gift to them. She said they didn't have many photos together yet that they loved, and she wanted to share her photography time with them specifically.
So many parts of their wedding were handmade with love, including the wedding cake, made by Laura and Makeda. I loved witnessing them joyfully serve it to everyone.
Photographed at The Wildflower Barn in Driftwood, Texas.