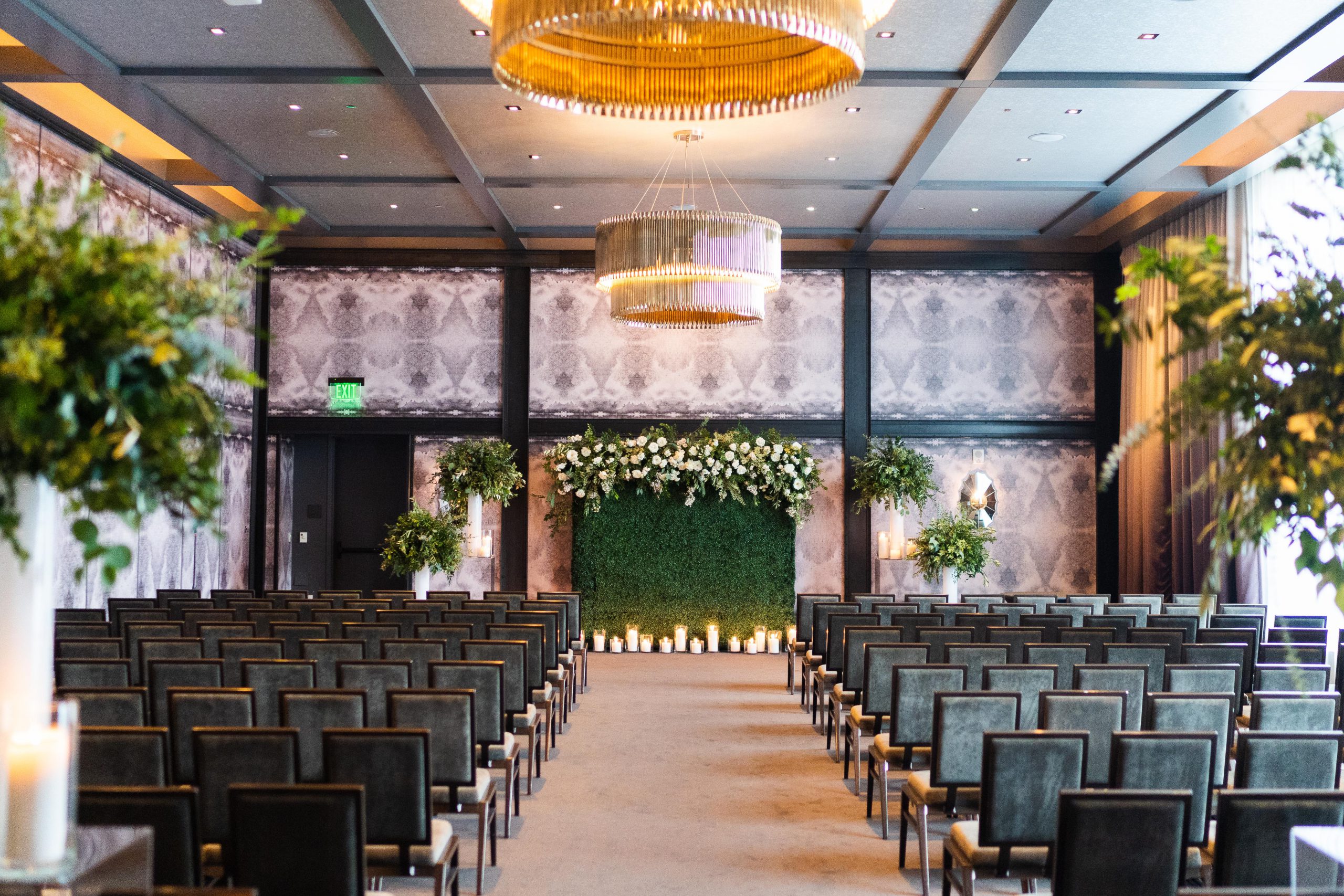 Kimpton Hotel Van Zandt in Austin, Texas
The wedding I photographed had the whole spacious second floor of the Hotel Van Zandt. The open landing at the top of the stairs served as both the gathering space pre-ceremony, as well as the cocktail hour space. The couple held their ceremony in a section of Lady Bird Ballroom, which is dramatic with high ceilings and huge windows. I recommend you leave them open for gorgeous light! After the ceremony, guests filed out into the open foyer for cocktails, and the ceremony area of Lady Bird was added on to the reception space (over 5,000 square feet total). It made for a very spacious and comfortable setup for a seated dinner for the couple's 165 guests, as well as a large dance floor and a stage with a full band. For photo opportunities, the main stairs are really cool for multiple angles. I also recommend the lobby for couple's portraits. You're also right near downtown and Rainey Street if you feel like adding some city life into your pictures.
Weddings at Kimpton Hotel Van Zandt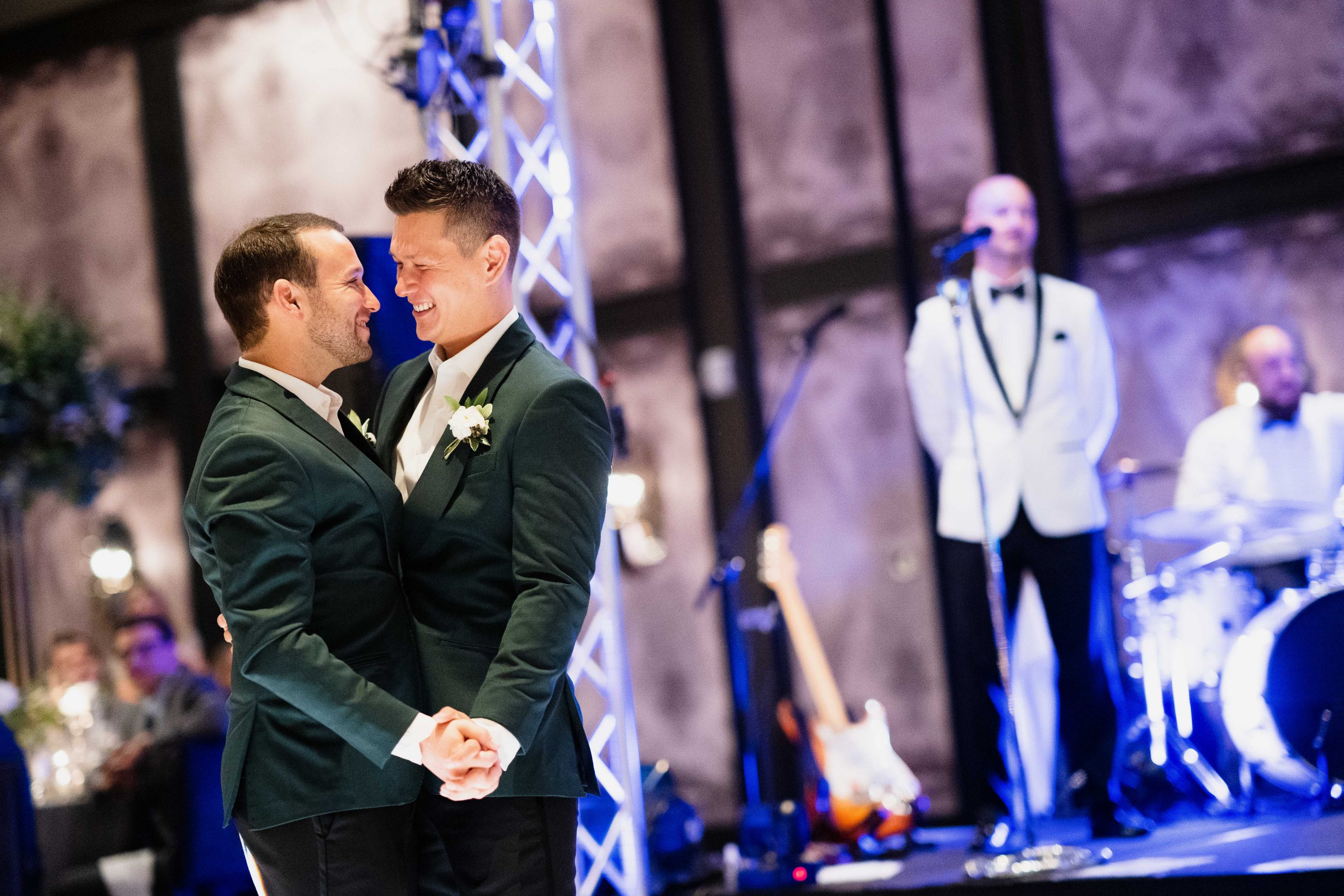 An elegant hotel ballroom wedding downtown.