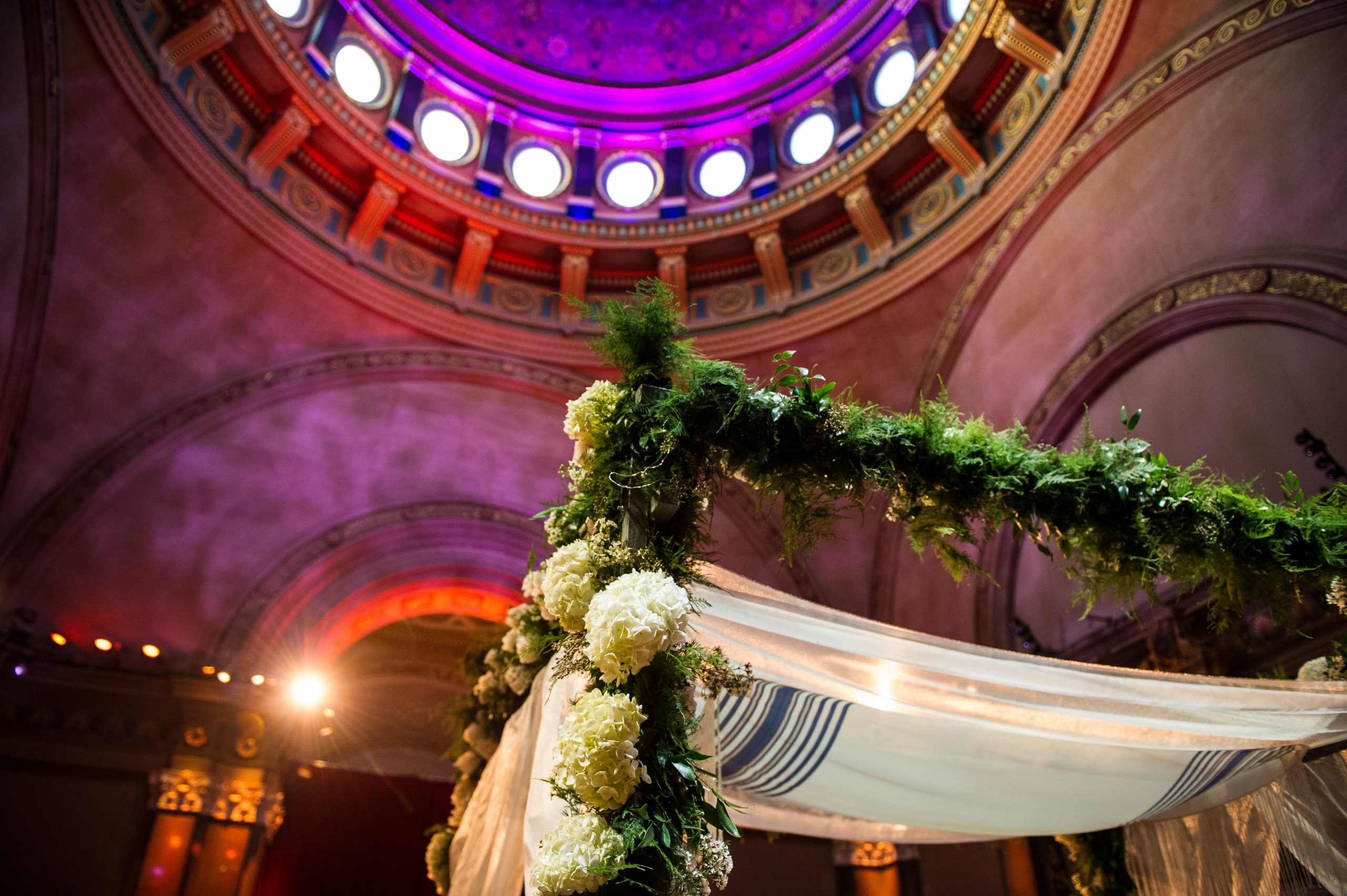 Weylin in New York
Formerly the Williamsburg Savings Bank, this iconic building was the dramatic view from my very own bedroom window on South 5th Street for years. It sat empty for half the time and I walked by it on Broadway looking for hints of what it might be like on the inside.
Built in the 1870s and renovated in the 2010s, the interior of Weylin is no less dramatic and interesting than the ornate exterior. The frescoed dome ceiling makes you feel like you're in Italy. There are even mosaic floors and a birdcage elevator. I loved the ornate patterned wallpaper and the exposed, carved wooden beams in some of the parlors.
Weddings at Weylin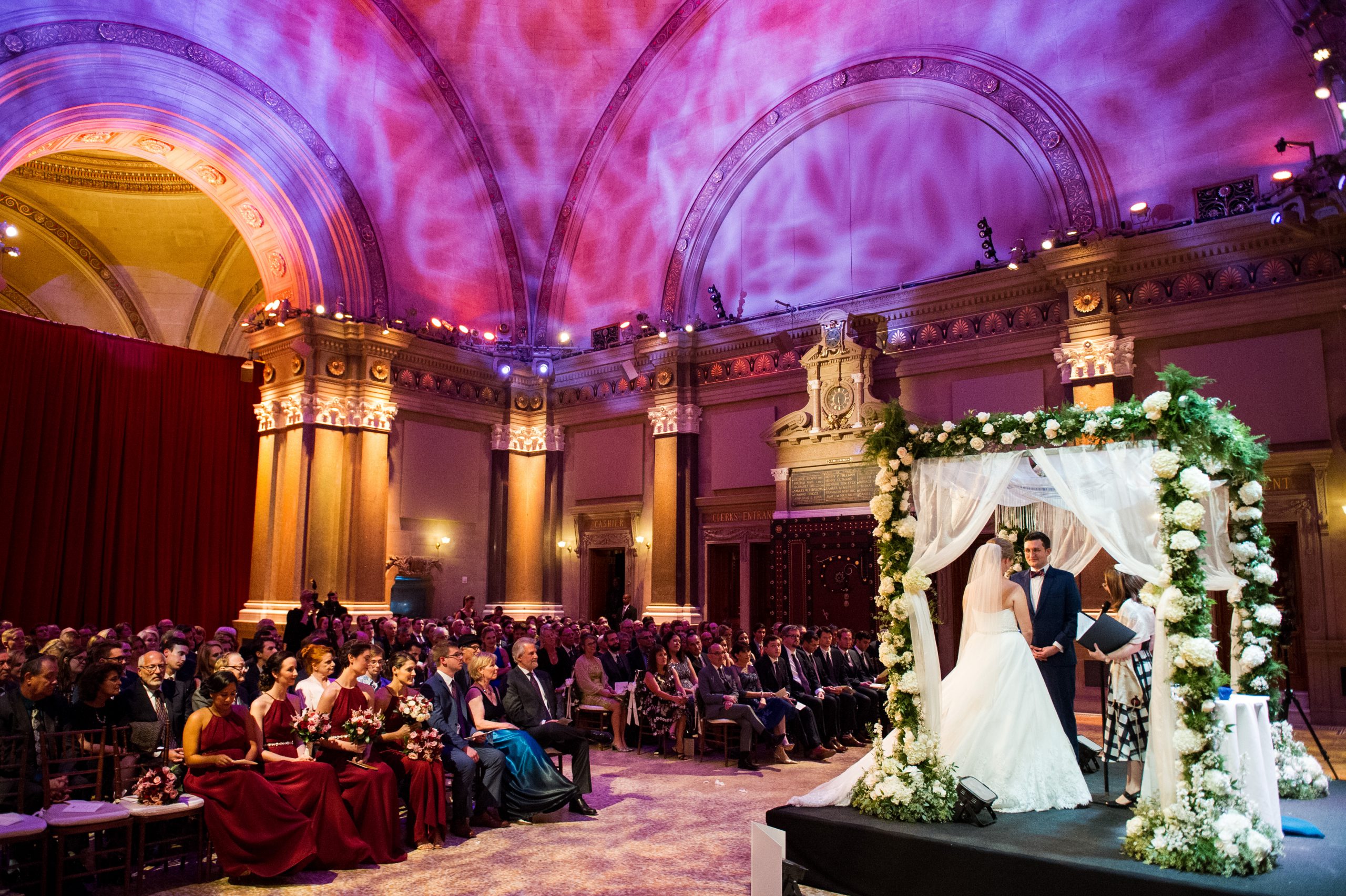 Brooklyn Ballroom wedding at Weylin, the majestic old Williamsburgh Bank.