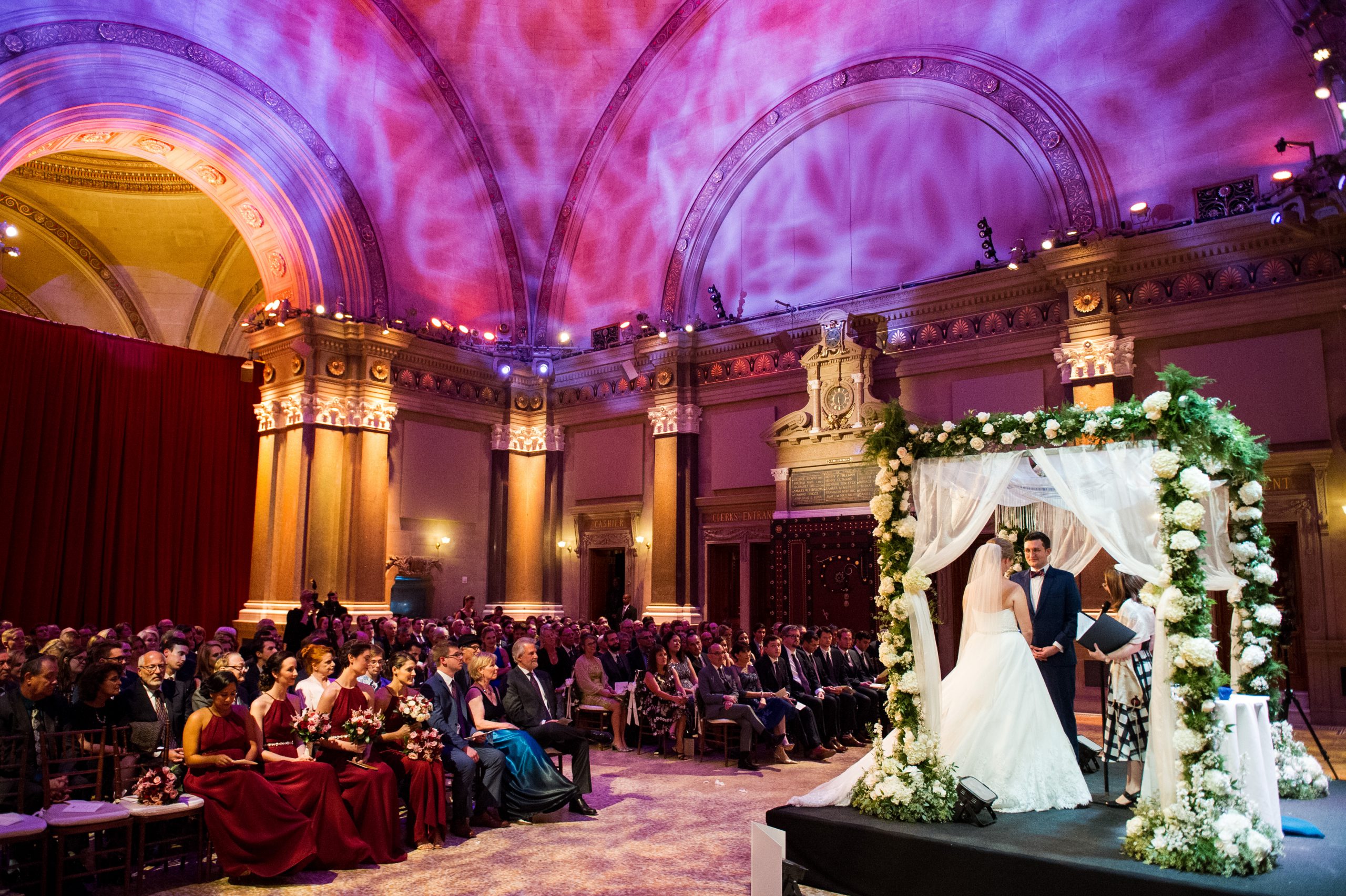 Sarah & Justin
When Sarah and Justin initially reached out, I was charmed to learn that they had recently been part of a podcast debating whether to do an engagement photo session. This would be amusing enough, but they're both lawyers, which raised the stakes of the fun. Sarah won, which meant they did an engagement shoot with me. I could tell from all this that they were going to have fun and not take things too seriously.
It was also cool that they celebrated at Weylin (recently renovated at the time), which is just a block from my old loft in Williamsburg. I spent a lot of time admiring the building from my window, but had never actually been inside until their wedding. The interior is spectacular and transports you to another time entirely.
To make things even more fun, Sarah and Justin asked me to shoot a combination of digital and film, and I am in love with some of the gorgeous film portraits from my Hasselblad 501CM.
My second shooter was the amazing Olivia Vale and she rocked it. I included a few of her photos in the set below.
Photographed at Weylin in New York.